Work outside on newly constructed outdoor workstations $350 per month (month to month). 1,200 Square foot private balcony on top of the Equitable Building, westerly facing, sunsets with unobstructed mountain views. Join 8 attorneys. Other amenities include kitchen, client waiting area, high speed Internet, law library, shredder, printer.  Equitable building has 2 large conference rooms, gym, showers, and bicycle room at no charge. Email Phil@balconywest.com or 303-626-7000.  Only at Balcony West. We also have available space inside.
See our post on Covid 19.  Fresh air and sunshine are natural disinfectants, just what the balcony brings.
Our humongous 1,200 square foot  balcony faces West with unobstructed mountain views.  Imagine being able to go outside and de-stress gazing at the beautiful Colorado Rocky Mountains.
What is available:
Outdoor workstations!  $350 – We are building workstations from garden benches.  Bypass the Covid, work outside.  Plenty of room to social distance.


Amazing cubicles with opening windows $350
Features:
• Newly renovated
• Term: month-to-month to 2 years
• Access to the private 1,200 square foot balcony, MOUNTAIN VIEWS,
• Utilities, internet, spring water included
• Shared resources such as law library, printer, shredder, and others.
Includes:
• Conference room use
• Exercise trampoline outside
• Mail Service,
• 17th Street Business Address,
• Light rail station across the street.
• Private Kitchen
• Three beautiful conference rooms
• 24 hour building access
• Building security and management on location
• State of the art gym w/cable locker-room and showers
• 1st floor bike storage
• Owner paid heating, cooling, and electrical
The Equitable is located in the Central Business District of downtown Denver on the corner of 17th Street & Stout.  Balcony West has the best amenities including an 1,200 square foot unrivaled balcony, kitchen, bicycle room, and gym.

Office available: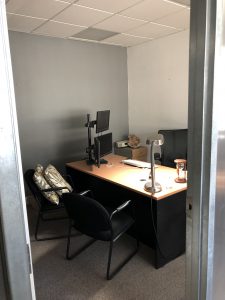 Open area without furniture, clean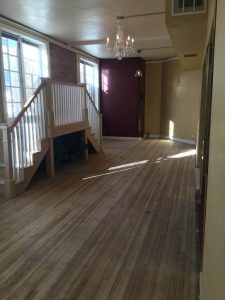 Open area as well without furniture, clean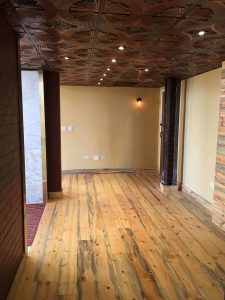 View from Balcony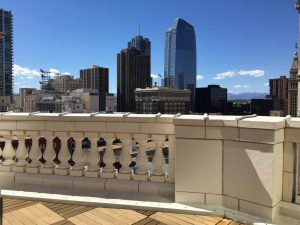 Macro View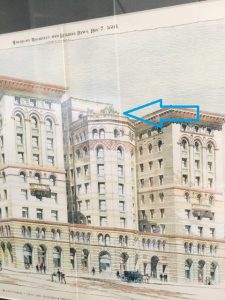 Office#1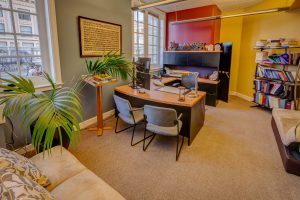 Bike room